Qualität made in Germany!
Our in-house production allows us to respond to customer and country-specific requirements and realise these on an individual basis.
Designs in compliance with UL & CSA standards or ATEX are no problem for us. We use our knowledge and years of experience to develop the best solution for you.
Be it individual control cabinets or complete switchboard containers, we provide you with a holistic concept for successful system operation!
Do you need a spare part? 24/7 system availability is becoming increasingly important nowadays. Thanks to our extensive spare parts warehouse, we can provide you with almost any part in the shortest possible time, even for systems that are decades old.
Are you looking to upgrade your existing control system / switchboard to the latest state of the art? No problem! We would be delighted to develop a concept for the renewal of your switchboard and control system.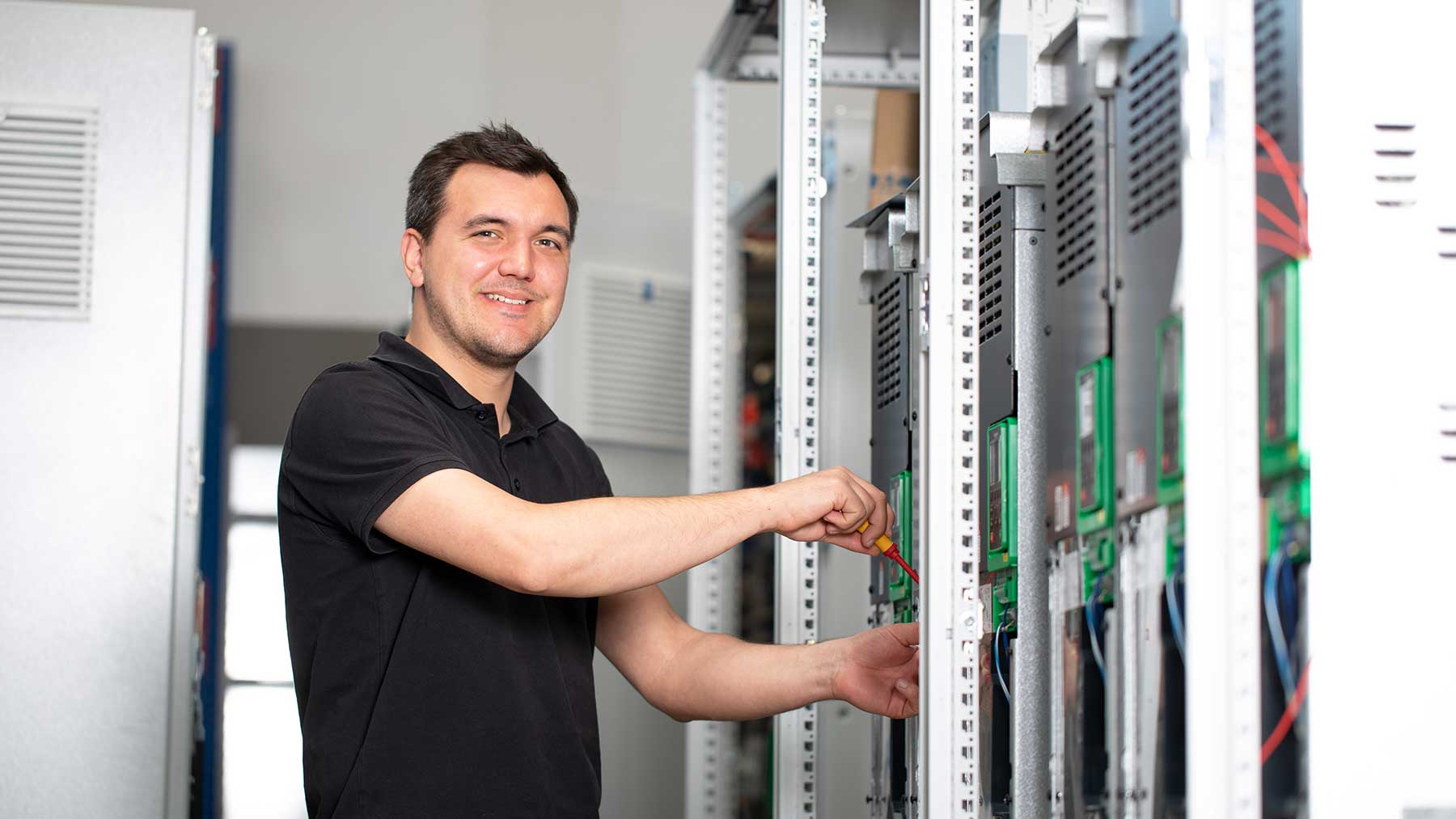 PLC programming
In-house programming by our own experienced personnel
Integration of on-site conveyor devices/systems
Variants:
Siemens STEP 7 + TIA
Rockwell RSLogix 5000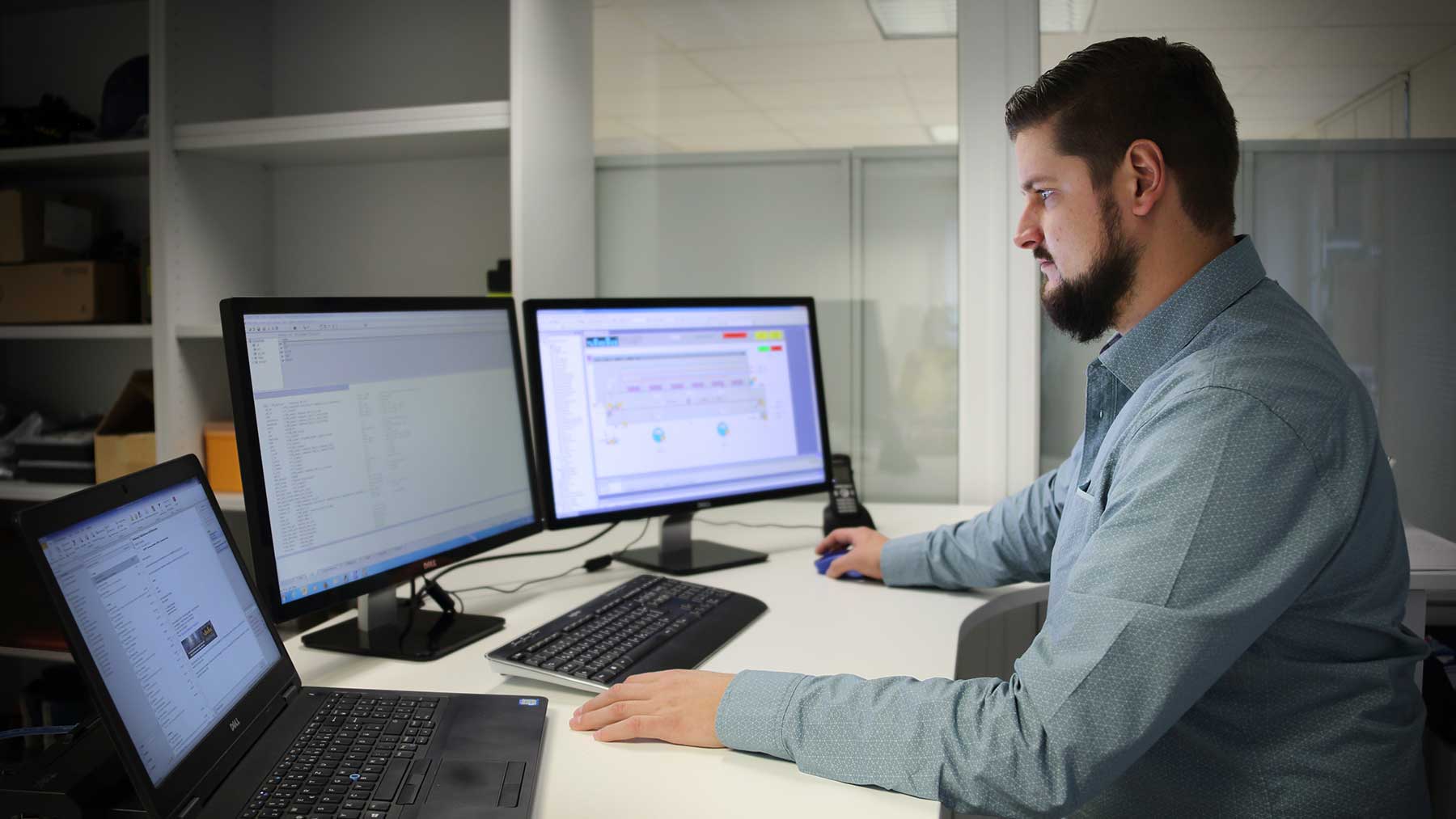 Visualisation:
Operation and monitoring of the system via PC by maintenance personnel
Archiving and evaluation of data for system optimization
Process visualisation
Versions:
WinCC flexible/Advanced/Professional/Unified
Wonderware (Schneider/Invensys)
Factory Talk (Rockwell)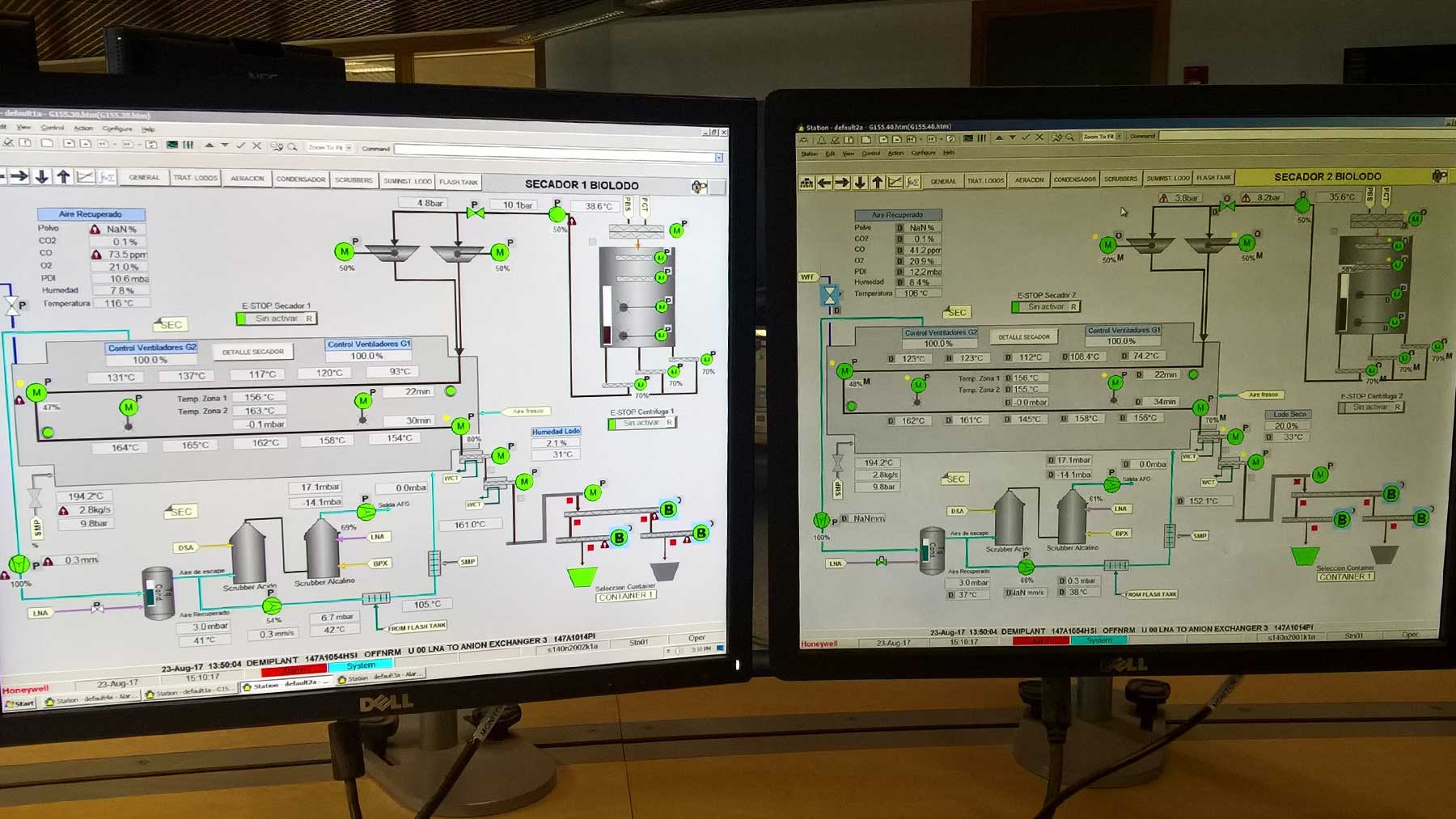 Remote maintenance
What process data are set? What is the system output?
To obtain this information, you no longer need to stand directly in front of the system.
Our remote maintenance solutions allow you to monitor and operate the system via tablet or smartphone.
On-site requirements: WAN, WIFI or LTE
Forwarding of error messages via e-mail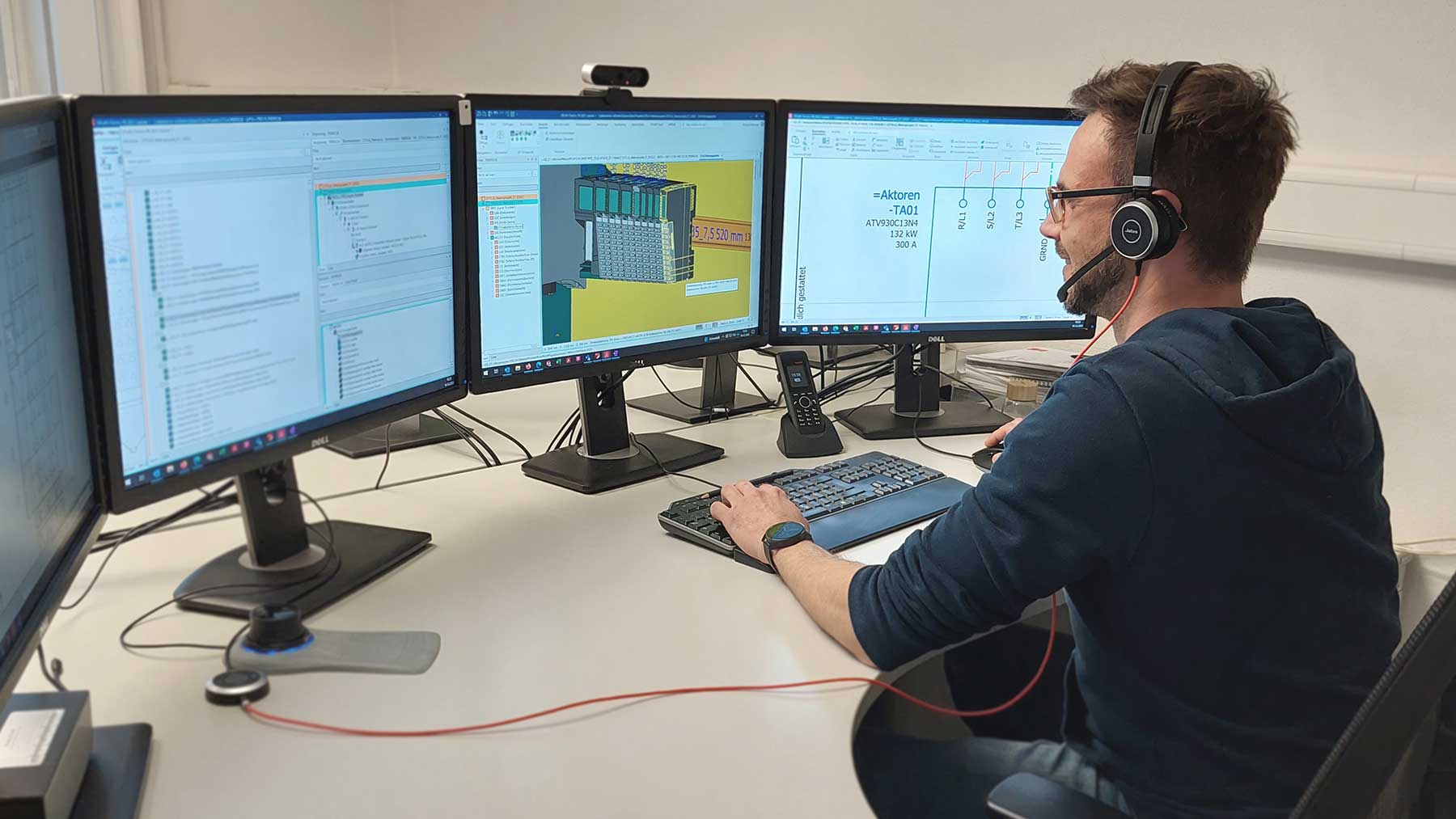 Commissioning and installations worldwide
From planning to the finished system!
After completion of your switchboard, we support you during commissioning with our own experienced personnel.
We would be happy to plan the entire electrical installation for you, taking into account the local/regional/country-specific requirements, and also implement it afterwards.
After successful completion, an additional VDE measurement of the entire installation is performed.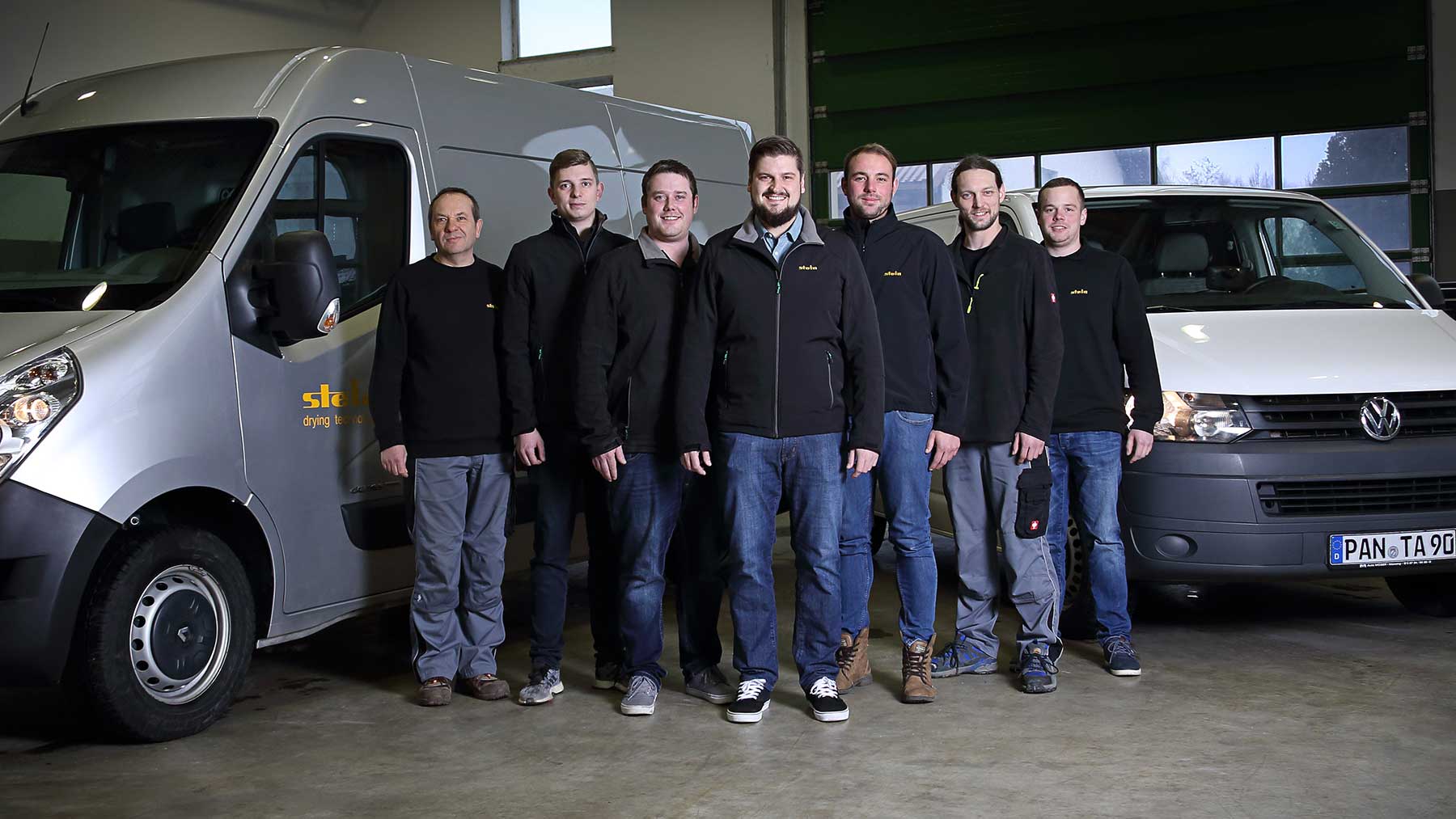 Control cabinets in compliance with